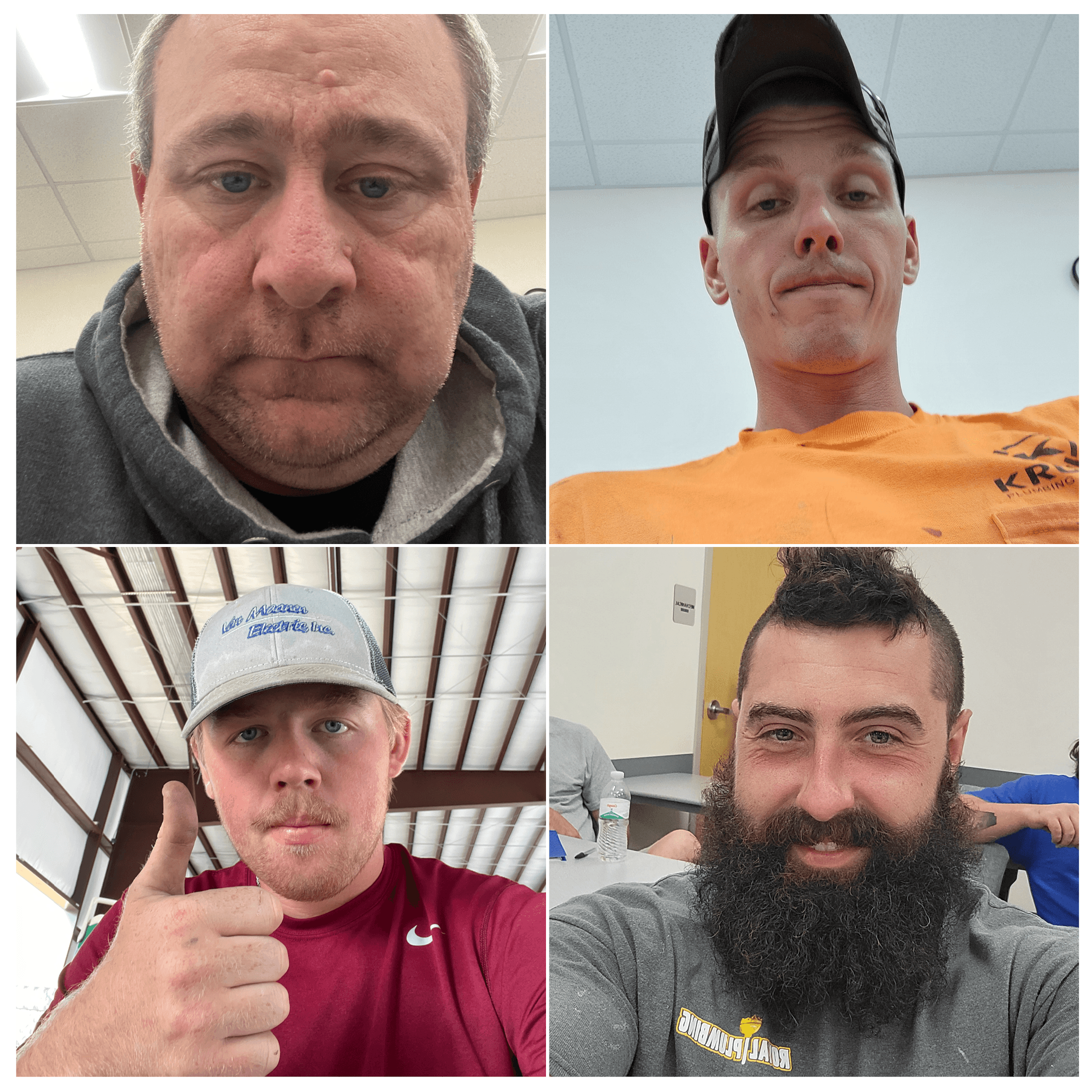 Here at ABC of Iowa, we're always looking for ways to celebrate our apprentices.
That's why this October, we're kicking off our newest award for students striving for excellence - the Milwaukee Tool Student of the Month award!
The winning student gets their own coveted parking spot for an entire month on the night they are scheduled for class (Monday - Thursday), and gets featured on ABC of Iowa's social media pages.
Announcing our October Winners!
(Pictured Top L-R to Bottom L-R)
Monday: Tommie Prince, Cook Plumbing Corp.
Tuesday: Justin Peter, Kruck Plumbing & Heating Co., Inc.
Wednesday: Braydon Chance, Van Maanen Electric, Inc.
Thursday: Brandon Johnson, Royal Plumbing
Learn more about each student, here.
This awards program is currently limited to apprentices attending classes at our Grimes Training Center. However, we will be expanding this award to our Davenport and Hiawatha training centers within the year.
Apprentices can learn more about award qualifications and how to apply, here.