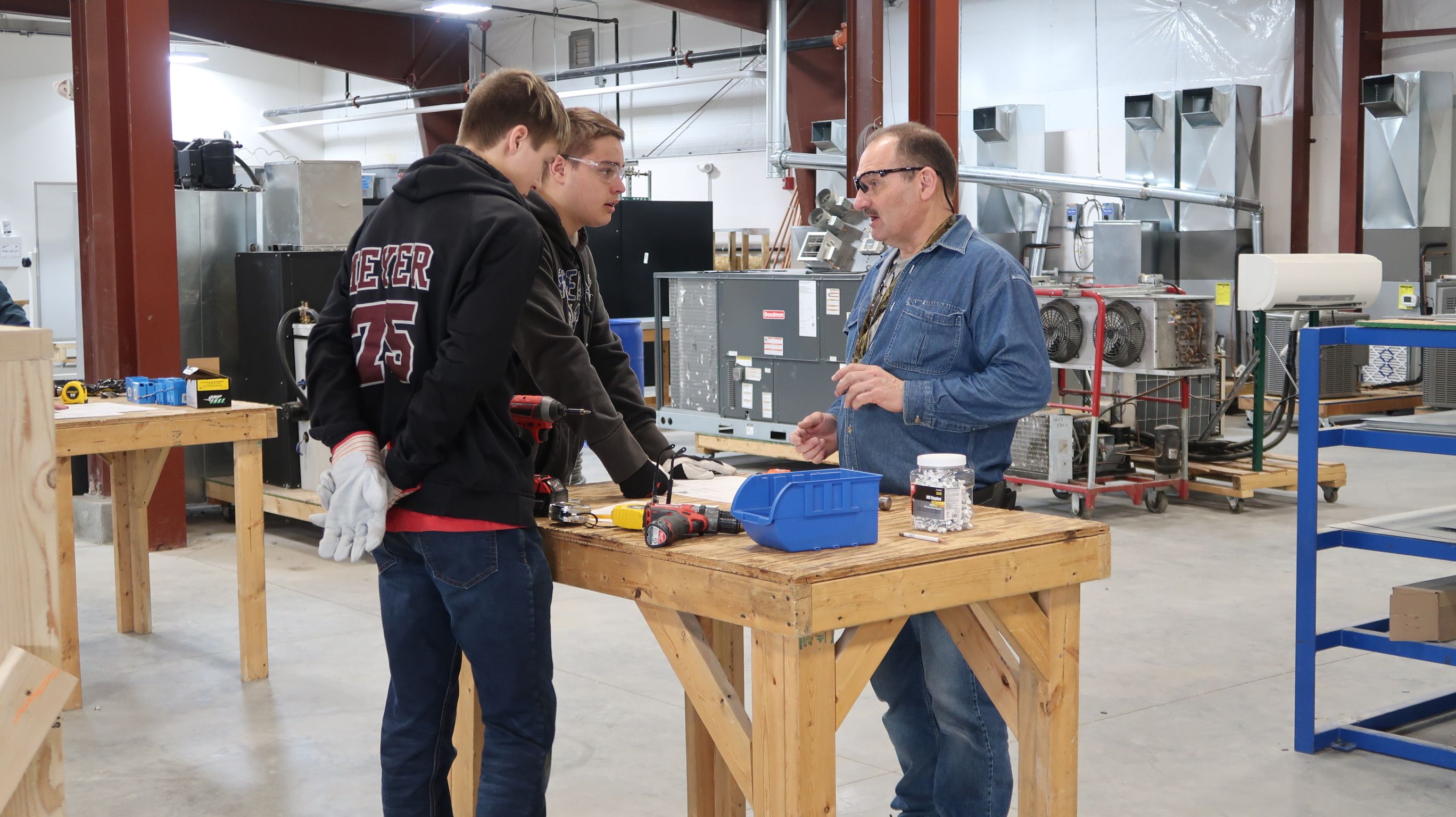 ABC of Iowa Electrical Instructor

He didn't know it at the time, but when Wayne Stratton was a child, several tragedies that happened to his family would push him toward a successful career as an electrician, and later an instructor at ABC of Iowa.
After watching his childhood home be destroyed by a fire, realizing it was an incorrectly wired heating element that electrocuted several of the family's pigs, and watching his father have to hire another company after the initial electrician could not complete work on a motor starter on a grain conveyor, Wayne saw firsthand the need for properly trained tradesmen.
"I wanted to learn how to do this type of work and do it safely," said Stratton, now in his 41st year in the trades.
Upon graduating high school, Stratton received an Associate of Applied Science degree from Northwest Iowa Technical College (now Northwest Iowa Community College). After a few years in the workforce, Stratton's employer reached out and asked if he would be interested in becoming an instructor. Stratton knew there was a need for capable instructors who would be willing to pass on their skills to the next generation.
"I decided to teach so I could share my knowledge and experience," said Stratton. "I had the privilege of learning from some very good instructors at NITC, and I knew I wanted to be that kind of instructor."
In the fall of 1987, Stratton began teaching evening classes in Davenport and never looked back.
"The ABC of Iowa program is so lucky to have an instructor like Wayne. Not only is he a skilled electrician who excels at his trade, he's a patient and understanding instructor who truly works to change the lives and futures of young people," said Ginny Shindelar, ABC of Iowa's Vice President of Education & Training.
Over the years, Stratton has seen the trades change with warp speed, including how skilled workers are educated.
"When I started in the classroom, we were using things like chalk boards and overhead projectors and there was no space for labs," said Stratton. "Now everything is computerized and students are able to have a hands-on learning experience, which enhances the lessons they're being taught."
ABC of Iowa recognizes the need for valuable instructors like Stratton to help equip the next generation of skilled workers. In fact, the demand for skilled craft professionals is not going down anytime soon. ABC estimates 440,000 construction workers are needed to meet the construction backlog, which stands at 8.5 months. This past spring in Iowa, the state tied Nebraska for the second lowest construction unemployment rate in the country at 2%.
If anyone knows a life in the trades can be rewarding, valuable and well-serving, it's Wayne Stratton.
"Life is complete with knowledge, skills and blessings," said Stratton. "I have been blessed with much knowledge and skill. I find it very rewarding to share that knowledge and skill to be a blessing to others."