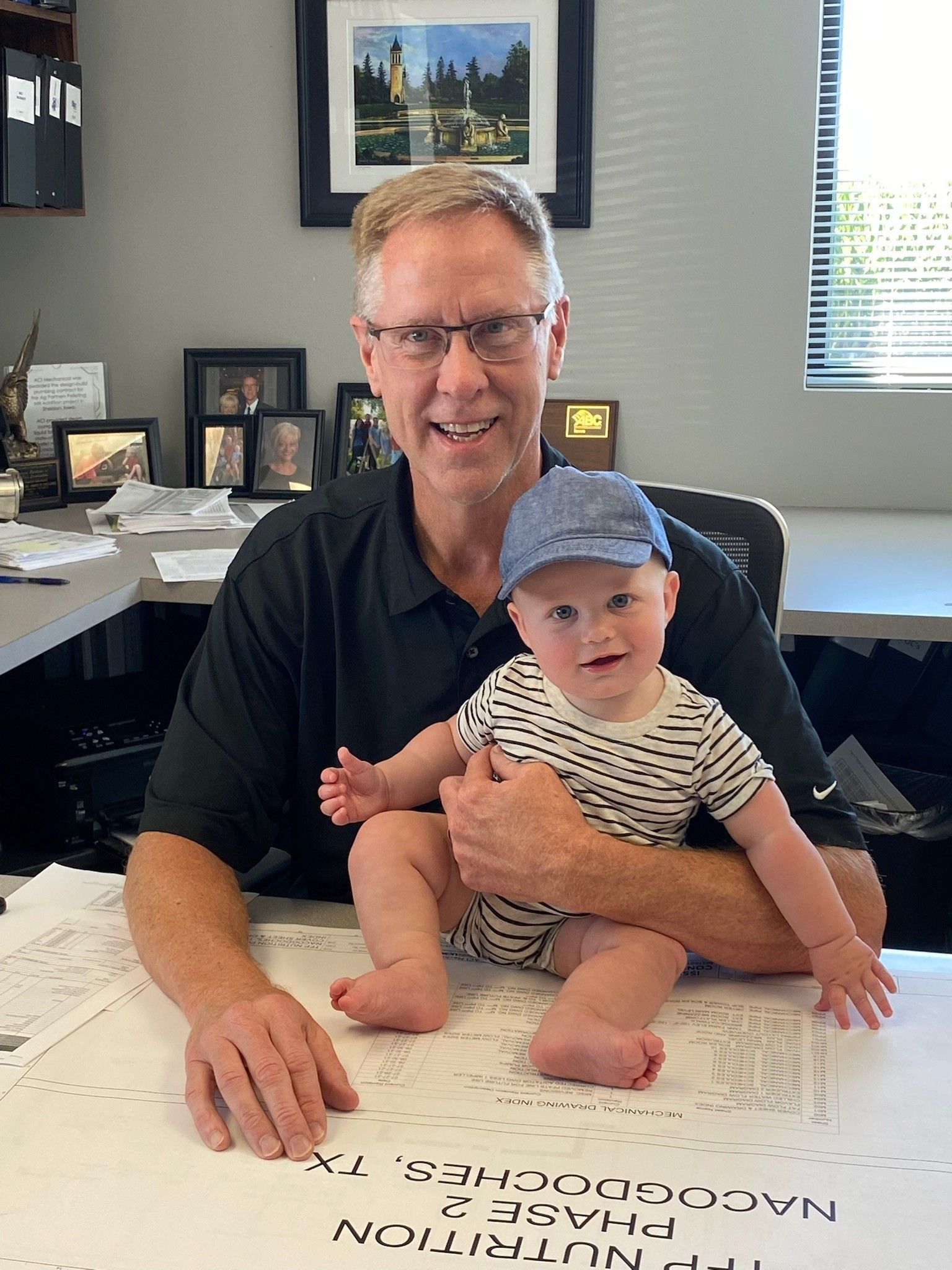 Kent Meyn always offers graduating students a bit of helpful advice, "never burn a bridge and show respect for everyone, because construction is an amazingly small world and you will likely meet again." It's obvious to anyone who's met Kent, it's something he lives out in his day-to-day life as well.
By now, no one is a stranger to Kent.
He's been working at ACI Mechanical, Inc. in Ames for 37 years where he has managed industrial and manufacturing projects across the country. He specializes in preconstruction services and leads an outstanding group of project managers and project engineers.
He's proud of his work in the trades, and has spent a great deal of his time serving the members of ABC of Iowa, most recently as the chairman of the board of directors. Though his term as chairman ended this year, he still remains on the board and is as committed as ever to the industry, ABC's members and the future of the trades.
"Kent has been an incredible leader for ABC. There is no task too small or too big for him, and he always approaches every challenge with a positive attitude," said Greg Spenner, President and CEO of ABC of Iowa. "As chairman of the board, he really listened to members, and kept our organization moving forward."
If there's one thing he could have done differently in his career, he says he would have gained more hands-on field experience before entering the office side of things. Of course, he has countless stories to share as well.
"Three years into my college degree and six months into my part-time job, I thought I had a pretty good handle on this mechanical stuff. One afternoon, I pointed out to our superintendent how sloppy some of the duct sealer looked. The next afternoon, our wise superintendent said I was going to seal ductwork. He showed me how to take this 2" wide cloth tape, dip it in the vat of glue-type stuff, and place it over the duct joint. I soon figured out, installing cloth tape dripping with runny adhesive 10' above the floor was not as easy as it looked. I was a mess and I had learned a valuable lesson – not to be too critical of something I have never done myself."
After a lifetime spent in the trades, it seems as though he's picked up quite a few pieces of wisdom along the way.